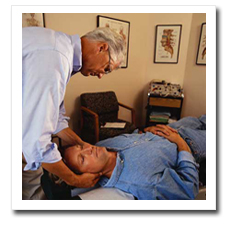 Chiropractors treat patients with tension-type headaches and as well as headaches caused by problems with the joints and muscles in the neck.

Adjustments of the neck, along with stretching and strengthening exercises, have been demonstrated to be effective in the treatment of headaches. Massage and other forms of soft-tissue treatment can sometimes be helpful.

Scientists are also investigating other therapies, such as acupuncture, to prevent and treat this disorder.

Over-the-counter pain relievers, such as acetaminophen or ibuprofen, may be used for an occasional headache, but long-term use can lead to health complications such as gastrointestinal difficulties, liver problems, and kidney failure.